Tiflex,
A company of people
Tiflex,
A company of people
Tiflex,
A company of people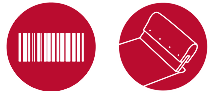 turnFor over 120 years, Tiflex has been meeting its customers needs and requirements.
Tiflex designs, manufactures and distributes Marking, Identification, Coding and Screen Printing products. To meet its customers' needs even more closely, Tiflex has developed partnerships with the major players on the market, such as Hitachi and Macsa.
Whatever your business and the size of your company, we can meet your needs. To do this, we work with you on your specifications and together we develop a project that covers your Marking, Screen Printing needs.
Tiflex has over 170 employees at your disposal, ready to listen and committed to finding the technology adapted to your specific needs.
Million € turnover in 2017
Countries in which we distribute our solutions