Tiflex,
A company
of people
Tiflex,
A company
of people
Tiflex,
A company
of people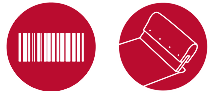 Over 120 years, Tiflex has developed its supply within the domains of printing and marking in anticipation of its clients' requests. The company was created in Lyon, in 1890, and was named after its founder, Anthony Léopold. With its team of four employees, the company made stamps out of hardened gelatine to mark the bags of millers and the barrels of traders.
In 1920, the company took root in Poncin and took the name "Timbre Flexible": Flexible Stamp. Henri Léopold, the son of the founder, managed the family business and continued its development. The business then changed its name to become TIFLEX: the abbreviation of Timbre FLEXible! In the 30s, the Tiflex stamps marked their first license plates. During the Second World War, Tiflex worked for the resistance providing certified copies of the administrative seals and the seals of the German Army. After the war, Tiflex decided to work on Screen Printing. The decision was worthwhile and this technology is still present today. Jacques Bousquet, the son-in-law of Henri Léopold, took over the management of Tiflex in the 80s and gave it an international dimension by exporting its products all over the world.
Jean-Luc and Cyril Bousquet, CEO and MD, respectively, are now at the head of this family SMB and continue to develop the business by integrating ink jet technology to the various Marking and Printing solutions proposed to their clientele.
1897
The origins: in Lyon, making stamps for marking industrial crates and bags
1930
The first number plates
1940
Development of a paper division: creation of stamp pads (1950 version)
1950
TIFLEX's founder: Henri LEOPOL
1950
Headquarters and production units established
1950
Deployment of the screen printing division
1950
Tiflex affirms its role as an ink manufacturer
1950
Creation of Plastic-Inks – Patented procedure for solid inks
1980
Evolution of workshops
1986
The ink jet is added to contact marking
2005
Digital printing is added to the range of screen printing products