Advice and needs analysis
In order to be sure you're selecting the right material, we evaluate your technical needs with you during an initial-visit, which means we are able to offer the technology and consumables that are best adapted to your needs. In addition, we provide marking samples 48 hours after your confirmation.
Wish to conduct a full-scale test? We can offer you "Discovery" contracts and rent you equipment so you can make sure the solution you're choosing is the right one.
Our ink, materials and software Research & Development departments are at your disposal, and can provide you with:
A wide range of inks to cover your applications, and the possibility of developing inks suited to your needs.
A customised solution adapted or developed for your equipment.
Most standard applications (printer control), as well as developments tailored to your specific needs or adapted to your IT systems.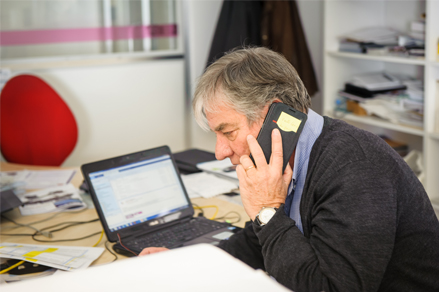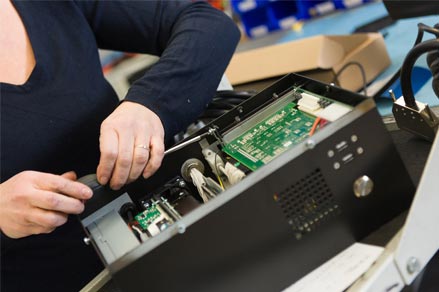 Implementation and installation of solutions
Depending on your needs, our technical teams can work with you at any time, even from the start of installation to the end. If you install your new equipment yourself, our teams provide technical support for the installation to make sure that you are using your new equipment under optimal conditions.
We train your teams
In order to optimise the way you use our marking solutions, we offer training customised to the needs of your teams.
There are 2 levels of training depending on how your employees will use your new equipment:
Level 1, the initial training: this training is for operators. It explains the basic printer functions.
Level 2, the advanced training: this is for your technicians. It presents the advanced functions of your new equipment, as well as how to deal with the most common technical problems.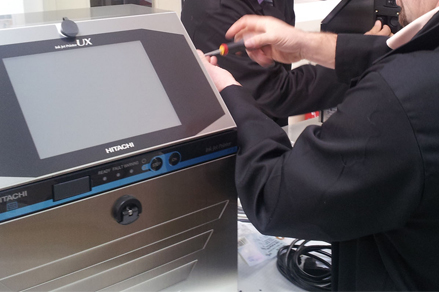 Need advice?
Our phone hotline puts you in direct contact with qualified technicians who can provide you with support and are ready to listen to you to implement the most effective solution.
Phone: 04 74 37 34 90
Fax: 04 74 37 33 06
Free hotline Monday to Friday from 8 am to 6 pm
For the HRP range remote maintenance is possible (software).